10 Favorite Albums of the Decade (Elke's Picks)
1 – Phrazes for the Young
by Julian Casablancas – 2009, USA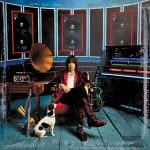 Starting the list of my favorite albums of the outgoing with this one is maybe not the best idea but not only did Julian Casablanca's release his only solo album to date in November 2009, late in the game to be considered an album of the previous decade but it also seems to be the favorite album of THIS decade by several artists according to FLOOD Magazine.
In any case, it is hands-down one of my favorite albums ever and my go-to record and as such it definitely belongs in this list. I don't really have any favorite song on that album either, as I dig them all.
2 – Listen
by The Kooks – 2014, U.K.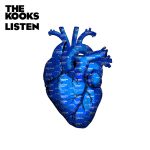 The Kooks are one of my favorite bands ever since their debut album Inside In/Inside Out came out and regardless the decade, this is my favorite album of Luke Pritchard & Co. It no longer got produced by Tony Hoffer but by Inflo and Pritchard himself, lending the eleven tracks a more jazzy and funky feel. I love the album for its overall upbeat vibe and sing-along-tunes.
One of my all time favorite videos, the visuals and the sentiment: "See Me Now", which I featured back then in 2014. And here's another take from the album Listen, the upbeat and boisterous "Down":
3 – Sprinter
by TORRES – 2015, USA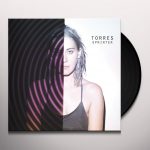 Singer/songwriter Mackenzie Scott might be the artists I've written the most about on glamglare because she took me under her spell, the first time I saw her on the last day of SXSW2015. In a church in Austin, shortly after midnight, stood this woman clad in black with heavy boots on, gripping her electric guitar firmly, exuding anger but also strength, energy but also tenderness.
"Strange Hellos", the opening track of Sprinter is sort of a classic by now and always a highlight of TORRES' live performances. My absolute favorite tracks however are "Ferris Wheel", for its unusual point of view as well as "The Exchange" for its utterly heartbreaking sadness yet also hopefulness because "life goes on".
4 – Zonoscope
by Cut Copy – 2011, Australia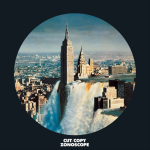 It happened naturally, without having thought it out but Cut Copy's early January 2011 released third studio album Zonoscope became my go-to record for drawing and painting. Hardly any other music ever had inspired me to be visually creative myself and in the early years of the outgoing decade, I finished a few dozens of paintings, mostly listening to "Zonoscope".
And while one could think the allure of the album might have lessened over time, this is not the case. I love it as much now as I did over eight years ago. How about judging a record by its cover? Zonoscope would definitely fit the bill!
5 – Art Angels
by Grimes – 2015, USA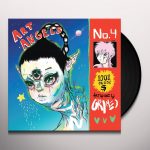 I've seen this album popping up on many lists already, which comes as no surprise as it is exquisite. Not always fully out of my own volition, I've been following Claire Boucher aka Grimes' career since 2011 but had difficulties in really connecting with her music. Everything changed though with Art Angels. Not only impresses the album in its diversity but also ultra-catchy pop-quality. There are plenty of pop pearls to be found.
My favorite "Flesh without Blood," for which Grimes created and directed herself (!) a video, which is without a doubt one of my all-time favorite music videos. I admire the imagination and vividness and love the boldness and all different feelings expressed:
6 – It's You
by Gold Class – 2015, New Zealand/Australia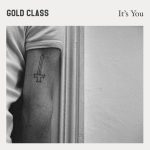 Seeing a solo artist or a band live can either make you fall in love with their music instantly, as already stated with TORRES or make you remain hesitant as it was the case for me with Grimes. Different story with Gold Class though, love at first sight! Turns out, SXSW2015 left a lasting mark with all the discoveries I've made back then… Sunday, when the festival is already officially over, GOLD CLASS performed at one of the famous Austin dive bars Beerland and they utterly and completely blew me away.
So much though, that I went to see them in New York as well and could not stop listening to their debut album It's You as well as their 2017 follow-up Drum. Their debut It's You though remains closer to my heart and hence made this list.
7 – Two Strangers
by CeaseTone – 2016, Iceland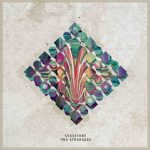 When I listened through dozens of Icelandic bands in preparation for our first Iceland Airwaves in 2016, one band stood out and I loved their debut album from the spot, which has not changed since. Led by singer/songwriter, keyboardist, and guitarist Hafsteinn Þráinsson, CeaseTone's Two Strangers is a beautiful melange of fascinating fingerpicking and bold electronic guitar riffs over driving beats, with all sorts of other instruments added in and held together by Þráinsson's earthy-bright vocals.
CeaseTone has a new album coming out in 2020 and having seen the band live on a few occasions during Airwaves19, I am getting all excited for their new music already! Check out the Q&A we did with Þráinsson in 2016.
8 – The Softest Glow
by Monogold – 2011, USA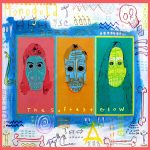 While my overall preference in music hasn't changed much throughout the years, I certainly came to appreciate and love what's right at my doorsteps, living in New York City. In the 80s and 90s I was mainly listening to British rock and synth-pop but came to truly love many a fine band from Brooklyn and The City. And so I found myself listening to The Softest Glow by New York three-piece Monogold on repeat. This is another go-to album of mine, many songs of which I've seen Keith, Michael, and Jared performing live on different occasions. Good times! (Fun fact: Monogold are the band that inspired my #3IsABand column which I should revive again, maybe?)
Listen to The Softest Glow here and check out a live video with poor sound quality (apologies, it's eight years old!) but great vibes and find "Dead Sea Minerals" as track number ten on the album:
9 – Come Around Sundown
by Kings of Leon – 2010, USA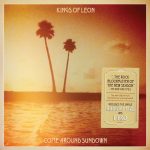 Might very well be that I am losing credibility with some readers here but I am cool with the freedom to love what I love and I am a huge fan of the three Followill brothers and their cousin: vocals, guitar, drums, all with Southern Rock and blues influences.
While Kings of Leon's debut album Youth & Young Manhood will most likely remain my favorite of theirs, I came to truly appreciate Come Around Sundown and have been listening to it throughout the decade, with "Celebration" (on the extended album version" my absolute fav.
10 –  Holy Ghost!
by Holy Ghost! – 2011, USA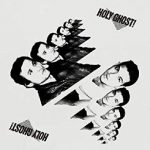 Which album would possibly round out my list of favorite albums? Naturally, there were many contenders yet in the end I decided to go with the self-titled debut album by New York-based electro-duo Holy Ghost!. Like Zonoscope, this album not only sparked my own creativity but on top of it lightens my mood and makes me happy whenever I listen to it.
When I saw Holy Ghost! live at Music Hall in Williamsburg, I was impressed by their charming live show, which I didn't expect to be so entertaining. Sadly, I missed most of their set when opening for New Order at Williamsburg Park in July 2013 but here's to a new decade and hopefully new chances to hear new music from Holy Ghost! and see them live again!
Article photo:
Most of the albums I have on vinyl but some only on CD, stored in boxes, not yet unpacked since our last move in 2017. Time to get the vinyl versions then and if I have to fly to Iceland again to get them all!