Ten Favorite albums of the 2010s (Oliver's Pick)
An important narrative in the music of the 2010s was women taking full creative control of their work, not only as singers and poets, but also as producers, instrumentalists, band leaders and rock stars. They have changed old and created new genres this decade, so consequently all ten albums are made by women. There is also some bias towards debut albums, so the albums of the list fall all into the first half of the decade.
Warpaint – The Fool (2010)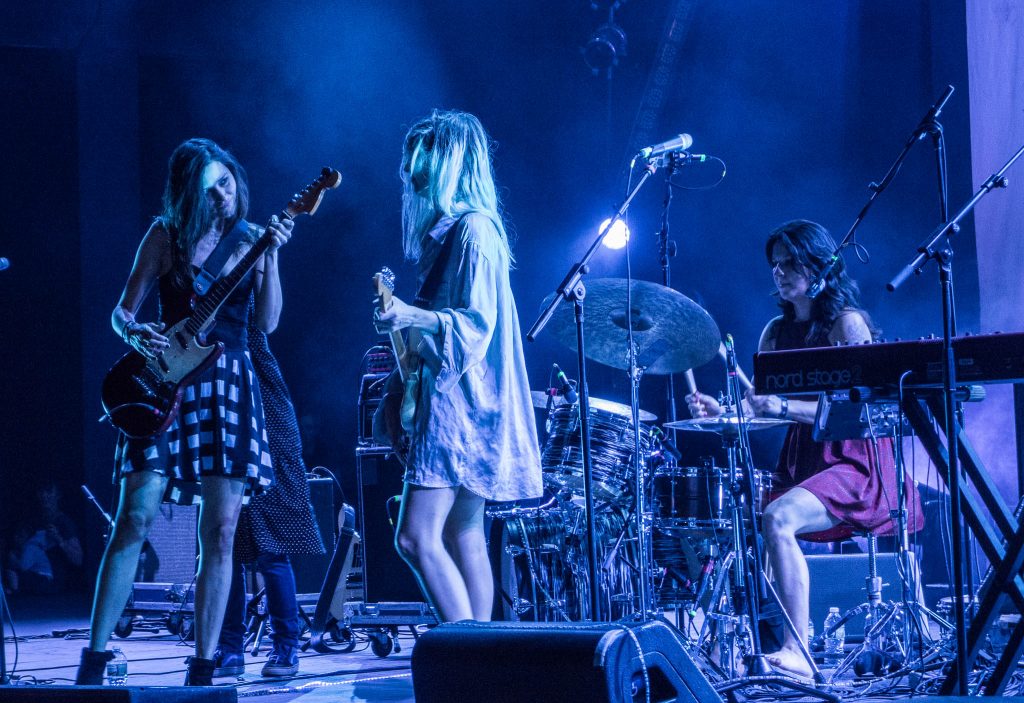 Warpaint is the band that musically shaped the decade for me more than others. You could argue that Warpaint or Heads Up are the better albums, but "The Fool" was the first in 2010 (after an epic EP) and inspired me to be more engaged with music than just occasionally buy and listen to an album. "The Fool" was unlike anything I have heard before: songs that exuded the pure joy of playing, made by a group of four musicians that (finally!) made the label "girl band" obsolete.
Emika – Emika (2011)
The dark, electronic pop of Berlin-based singer and producer Emika was a love-at-first sight affair with the video of "Pretend". From there, I counted the days until the release of her self-titled debut album. Emika is the weirdest and rawest record of the four electronic albums she put out in the decade and marked the start of an extraordinary musical journey.
Grimes – Visions (2012)
When I heard Grimes for the first time in 2010 – it was probably "Vanessa" – which made me fall immediately under her spell and I listened to her first two albums Geidi Primes and Halfaxa on repeat. Her music was so much at the cutting edge of pop that I was initially not sure if this was genius or just irony. Two albums later (and a fifth one coming out in a couple of months) nobody doubts Grimes' genius anymore and it is hard to believe today that in 2012 I could buy "Visions" after a Grimes show at Glasslands, walk up to her on stage and ask her to sign it, which she did.
Ibeyi – Ibeyi (2015)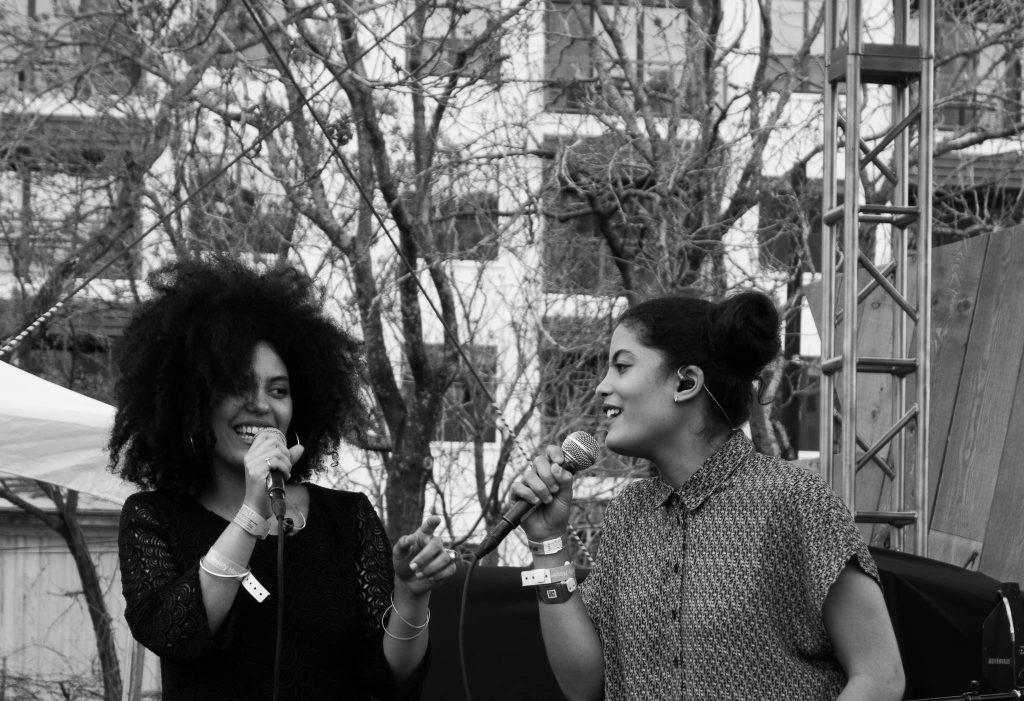 I am a bit sad that in 2015 the self-titled debut by Ibeyi was the last album that I was so much looking forward to that I went to Rough Trade on release day to buy the vinyl. The music of the French-Cuban twin sisters stroke a very personal note with me, partly because the album's main theme of loss perticularly resonated at that time, partly because I find their minimalistic blend of acoustic instruments and electronics simply irresistible.
Sea Change – Breakage (2015)
Norwegian producer and singer Ellen Sunde aka Sea Change released Breakage in 2015. It is my only album of the decade that was not available on vinyl and that I haven't seen performed live on stage. But it surly belongs in the list with its ten synth pop gems that unfold like intricate flowers before your ears. And the good news is that Ellen is still on it and just has released a similarly brilliant follow up album "Inside". 
FKA twigs – LP1 (2014)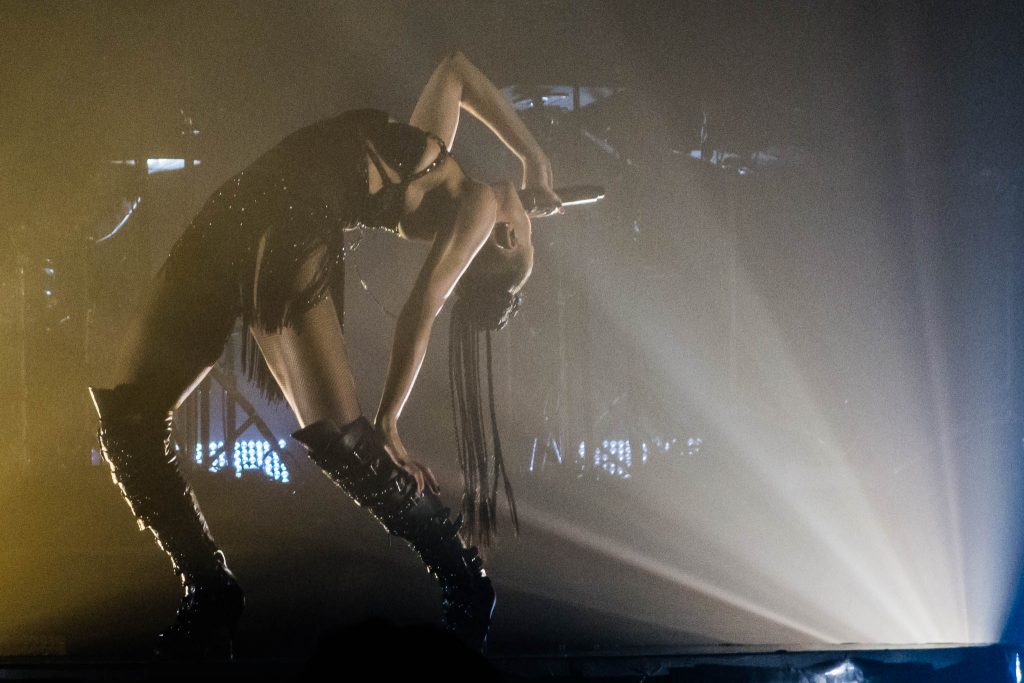 Unlike Grimes two years earlier, nobody would doubt FKA twigs' genius when she released her first two EPs in 2013 (even though she collaborated with other producers). She helped to usher in a new genre with her fresh and innovative music and LP1 sounds today as good as in 2014.
Gazelle Twin – Unflesh (2014)
U.K. singer and producer Gazelle Twin released three excellent albums in the decade and I chose the second one,  Unflesh, released in 2014, as my favorite, simply because it blew me away. It is dark, audacious, intense, and features some fabulous beats. I saw her live in November 2014 and meeting the woman behind the mask in person was a highlight of that year.
Torres – Sprinter (2015)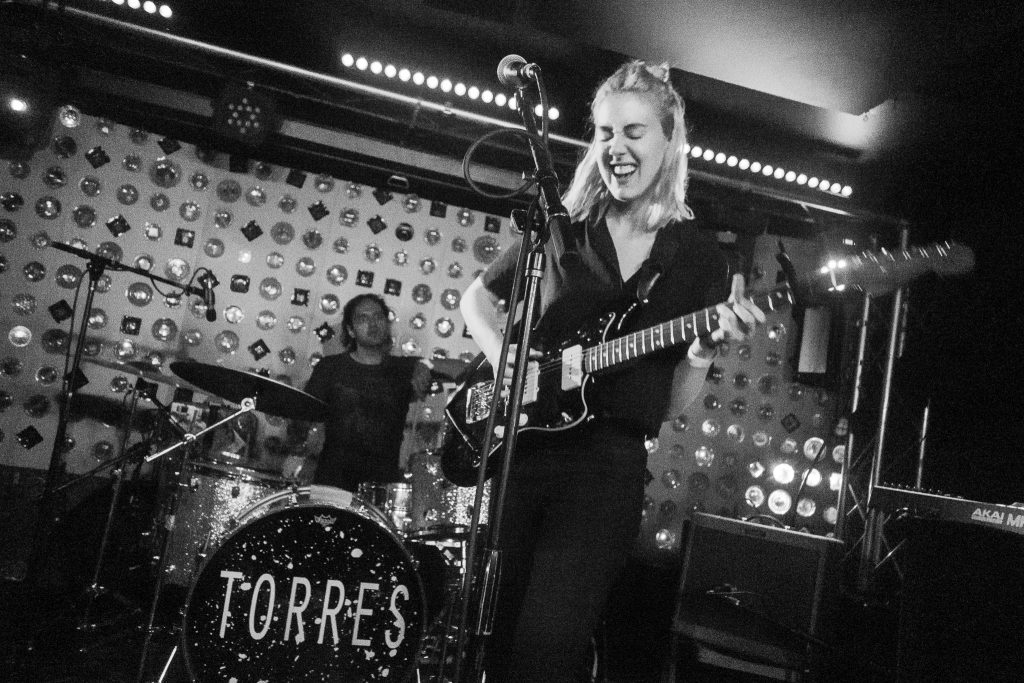 Torres released her second album Sprinter in 2015, right in time for the SXSW festival, where we saw her live for the first time. And what a show was that! (She's touring early next year so make sure to catch her). It is hard to escape the intensity of her songwriting and performance and Sprinter was probably the most talked-about album of the year here at glamglare. 
Banks – Goddess (2014)
In this list Banks is the only one who was signed to a major label and heading for pop stardom from the very beginning. Like FKA twigs she worked with a variety of producers, which puts her songwriting front and center and backs it with a diverse set of production styles. She also released almost every song of the album as a single, so her music was constantly present that year.
Zola Jesus – Conatus (2011)
Like Warpaint, Zola Jesus was another artist who changed my perception of music early in the decade (another one was EMA, but in the end, my love for electronic music tipped the scale). With her unique production style, powerful vocals, and an abundance of new ideas she immediately became a creative force throughout the decade. Conatus was her mostly electronic debut full-length in 2011, followed by two more albums into which she incorporated more acoustic elements.