SONG PICK: James Supercave – Never Happened
Based in Los Angeles, James Supercave made a name for themselves with their lush yet often almost minimalistic sound. Their production style is precise and focused, not one note too much or a bar too many. This seems to be even more true with their latest song, the utterly gorgeous "Never Happened". The single announces their upcoming album "MOWO" plus headlining tour.
Frontman Joaquin Pastor says about "Never Happened":
"There are things I shove into the little black box in my heart. They go in and they never come out. I think about what would have happened if I never put them there. That's what this song is about."
The hidden secrets are even audible in the song itself with its understated production and the hint of something that could be there but maybe isn't. Clearly, this is electro-soul from the future and totally irresistible. Listen to "Never Happened", our Song Pick of the Day:
"MOWO" will drop on February 21st, immediately followed by a headline tour through North America. Go see James Supercave live as they know how to put on a great show!
Connect with James Supercave on Facebook, Twitter and Instagram and add "Never Happened" to your playlist as we add it to our #glamglarepick playlist on Spotify: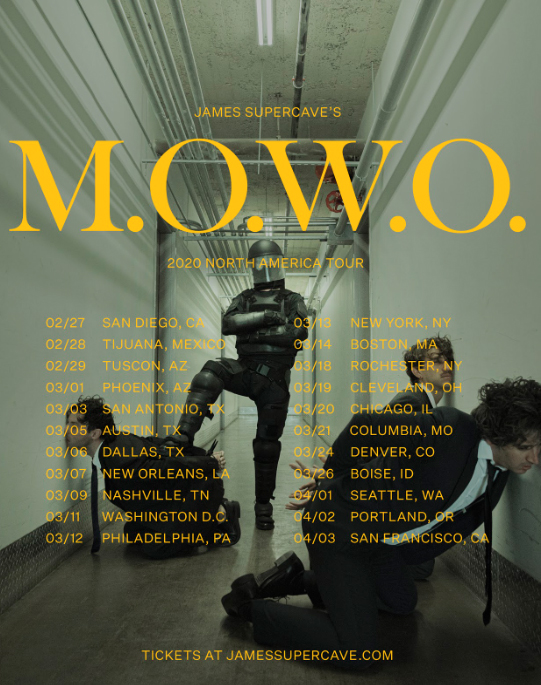 Tour poster photo credit: Alexandre Souêtre
Photo credit: Brittany O'Brien