Iceland Airwaves 2020 – First Lineup Announcements
While our bodies are still buzzing from the formidable experience Iceland Airwaves 2019 was, Europe's Best Small Festival Nominee announced its first wave of participating artists today. Internationally known favorites like Courtney Barnett or Black Puma are among the featured artists but also more hidden gems like indie electronic duo Omotrack (Iceland) or Dry Cleaning (U.K.), both glamglare faves. The former we discovered last year and the latter we are looking forward to finally seeing live. And also Júníus Meyvant, who released one of our favorite albums last year but did not participate, will play this time not just one but two shows.
Did you always want to visit Iceland but needed this extra little push? Well, consider yourself being pushed, buy a festival ticket and look for decent airfare and accommodation. Drop us a line if you have any questions and would like to know more. Attending Iceland Airwaves is an incredibly amazing experience like no other!
First Wave of Performing Artists for Iceland Airwaves 2020
International Acts
Black Pumas (UK)
CHLOBOCOP (UK)
Courtney Barnett (solo) (AU)
Dorian Electra (US)
Dry Cleaning (UK)
Erika de Casier (DK)
Lynks Afrikka (UK)
Metronomy (UK)
Squid (UK)
Tami T (SE)
The Murder Capital (IE)
Icelandic Acts
ADHD
Andavald
Andy Svarthol
Benni Hemm Hemm
BSÍ
Daughters of Reykjavik
dj. flugvél og geimskip
Gugusar
GRÓA
Halldór Eldjárn
Júníus Meyvant
Kiriyama Family
K.óla
Krummi
MSEA
Myrkvi
Omotrack
Oyama
Pale Moon
Sólveig Matthildur
S.hel
Sin Fang
Sinmara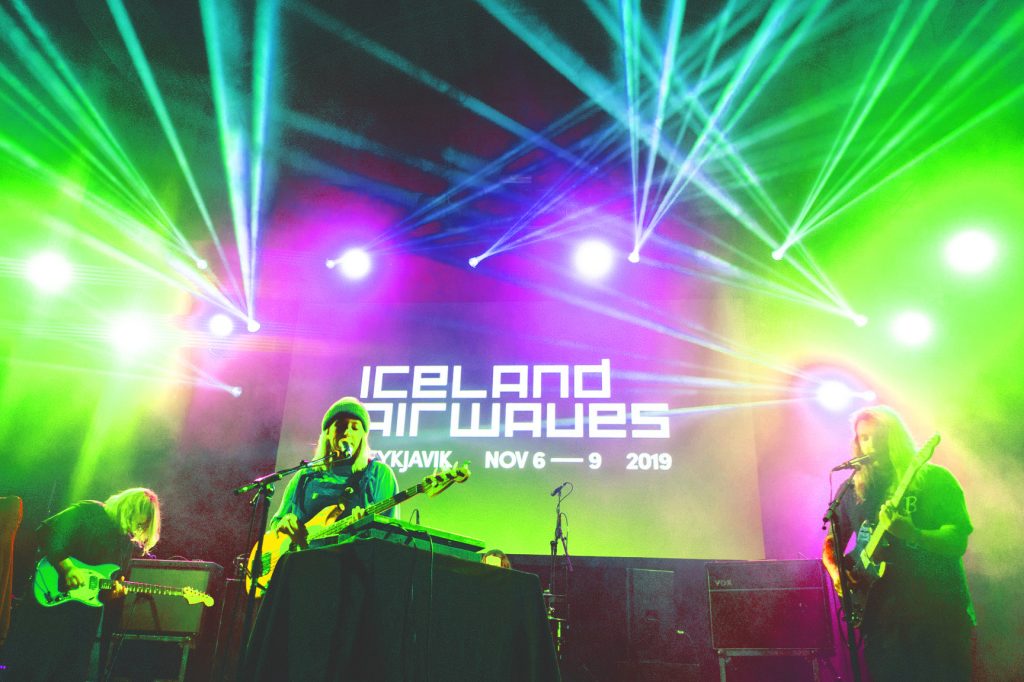 Iceland Airwaves offers ample opportunities to get up and close with (many!) of your favorite artists, like here with Berndsen, whose live shows are spectacular!