SONG PICK: Luke De-Sciscio – Told You
British singer/songwriter Luke De-Sciscio released his stellar new album "Good Bye Folk Boy" two days ago, and we had the good fortune to have seen the amazing poet, guitarist, and singer live at an intimate show at Moscot's Eyewear. Luke De-Sciscio came to New York to play a flurry of shows during The New Colossus Festival and was originally bound to head later to Austin for SXSW, which unfortunately had to be canceled.
Luke's songs tell deeply layered stories, ranging from very personal to totally universal, and they seem to be more timely than ever. Thanks to my live show experience, listening to the artist's songs now takes on an even more powerful meaning, as I will not ever forget the intensity, the artistry, and the joy of being in the moment of that afternoon! The fingerpicking in "Told You" is mesmerizing, the vocal delivery steady and soothing, and together they make for an irresistibly beautiful track. On his page, Luke gives a short summary for each of his album's 11 songs, but all that "Told You" got is "Told You doesn't give a flying fuck. And hates me."
During his concert, and as per the audience's request, Luke De-Sciscio played one of Jeff Buckley's most famous songs, which makes sense as Luke vocally at times very much sounds like the late singer/songwriter. However, he could have just as well chosen to perform a Leonard Cohen piece, as some of his songs bring this legend to mind. Being compared to such songwriting greats is not a bad place to be in, indeed!
Listen to the quiet, and gorgeous "Told You", our Song Pick of the Day:
Connect with Luke De-Sciscio on Facebook, and Instagram, and add "Told You" to your playlist as we add it to our #glamglarepick playlist on Spotify:
Why stop at one song? Listen to the entire album Good Bye Folk Boy on Apple Music or Spotify: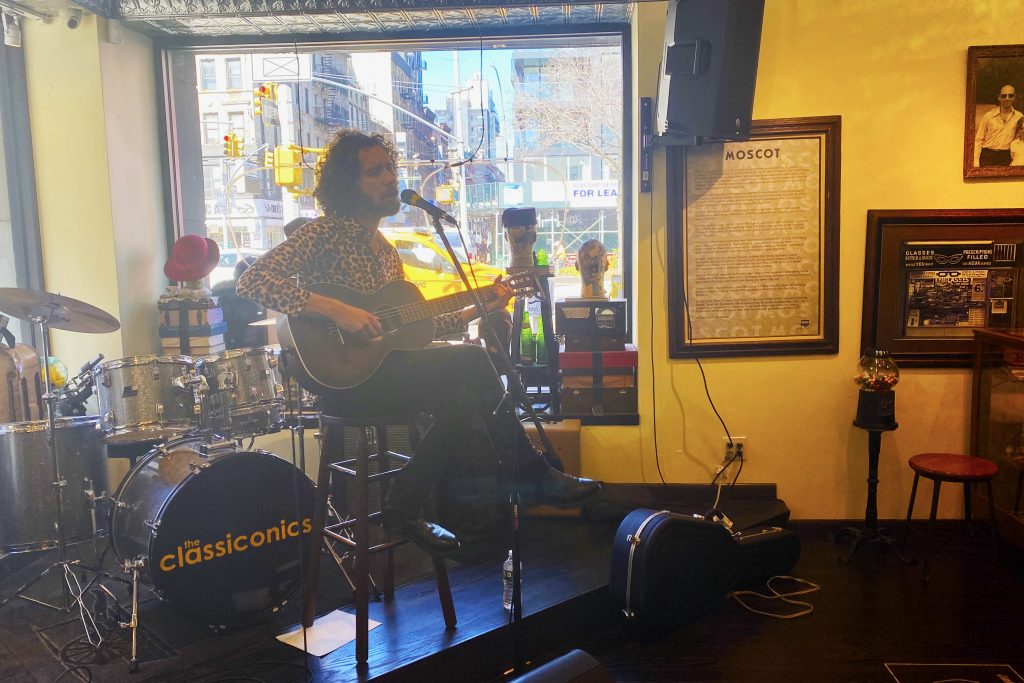 March 13th, 2020 at Moscot Eyewear for The New Colossus Festival