Rose Brokenshire releases EP and answers questions
Back in spring, when the unique circumstances of 2020 began to unfold, Toronto-bases singer/songwriter Rose Brokenshire released a song that felt like a perfect reflection of our changed lives. Back then, she announced three more songs and today you can listen to all of them on her new EP "In A Spell," which showcases Rose's songwriting from a new side. We wanted to know more and she was so kind to answer a few questions:
Listen to "In A Spell" on Apple Music, Spotify or below on Bandcamp:
What got you into making music? Is there a specific experience or inspiration that got you started with songwriting?
I grew up in quite a musical family. My parents were both musical in their own ways and encouraged me to learn different instruments. I ended up going to an arts high school where I studied Trumpet and Musical Theatre, and near the end of that, I began to write my own music. So I suppose my life was filled with experiences that encouraged musical creation. As for songwriting specifically, I don't think I knew at the time why I was writing; I would often write a song not understanding what it was even about. But in hindsight when I reflect on my earliest songs and lyrics, music was a way of expressing my internal struggles and turmoil that I didn't know how else to express. I lived in a very external mindsight up until my early twenties, and only in recent years as I have begun my journey of self-reflection have I realized how these emotions have always flooded out in the form of music whether I understood that at the time of songwriting or not.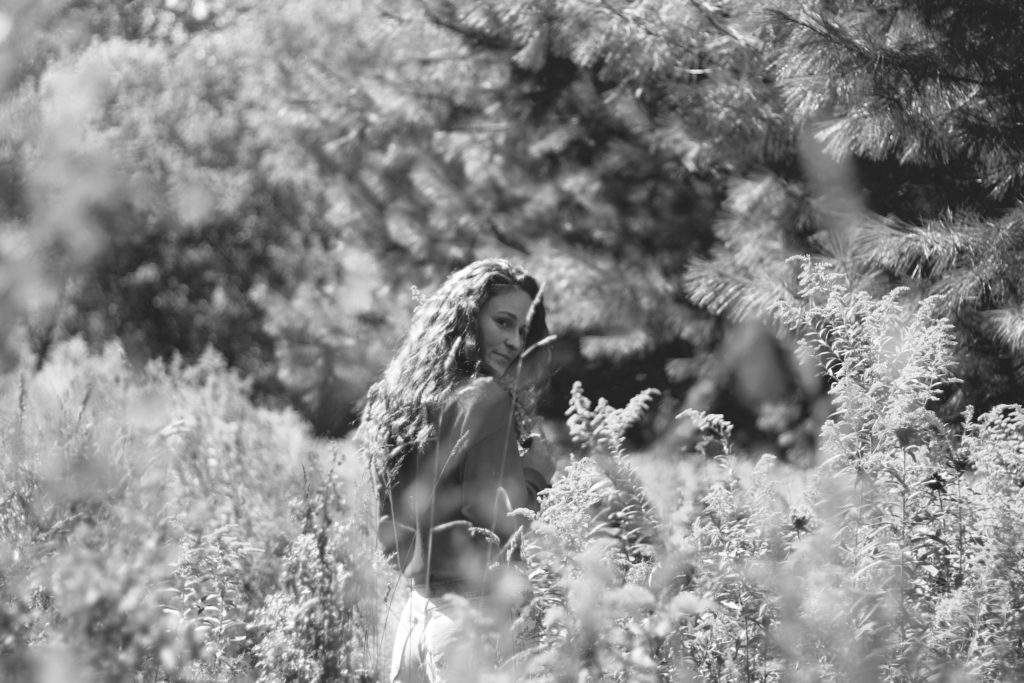 *On your new EP "In a Spell," electronics replace the guitar, which was front and center in your previous work. How will the next Rose Brokenshire song sound?
It will probably sound even more experimental and weird haha! I feel like I am entering a whole new world of music-making with my little MIDI keyboard and am having SO much fun with it!
The EP title song "In A Spell" was written in the first weeks of quarantine, when we all had to cope with a new way of life. Fast forward almost six months – how does the song feel for you now?
The song feels very healing for me now, if not more than when I first wrote it. 'In A Spell' was a way for me to feel creative and engaged with the feelings that come from being unproductive, something that often makes me feel lethargic or like I'm wasting time. So I decided to turn the tables and write something that makes me feel good about unproductivity, as ironic as that sounds haha! I wanted to make beauty out of the idea of a slow lazy day. To soften and sweeten lethargy and to find content in allowing your body and soul to take it slow once in a while! There is nothing wrong with being in a spell, just embrace it and be easy on yourself <3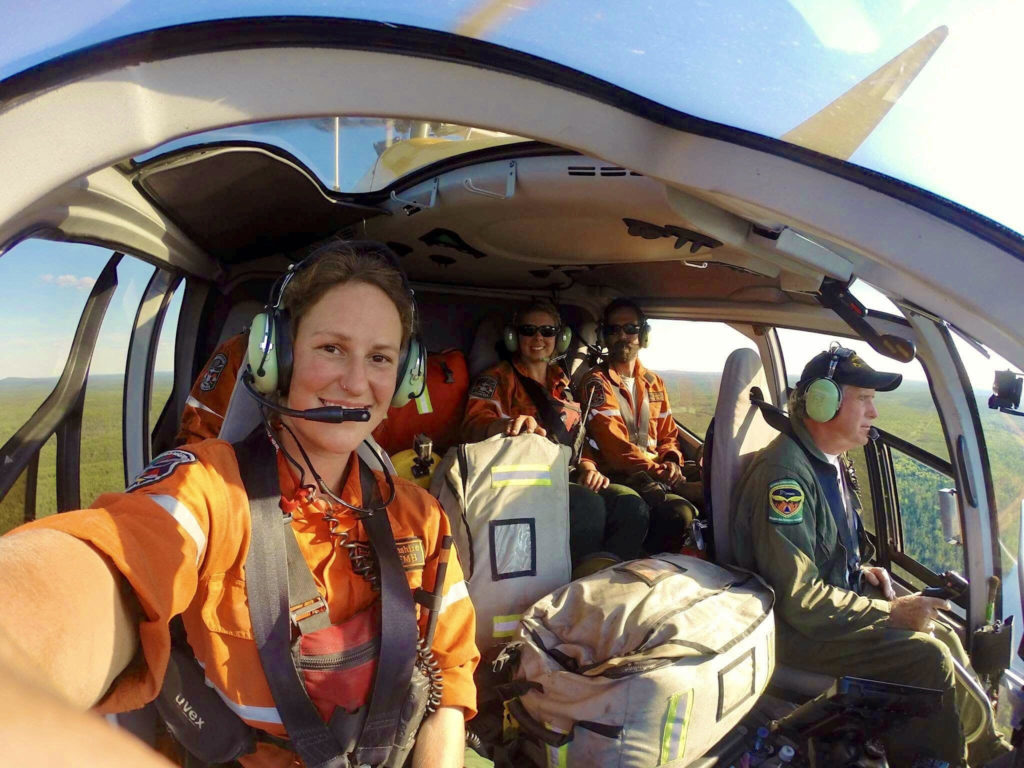 Aside from being a musician, you are also a wildland firefighter, an increasingly vital profession. Are songwriting and being active and often in danger outdoors two separate sides of you, or does one inspire the other?
They are honestly totally separate! I think a lot of friends and family assume I am secretly writing songs about blazing infernos and wild animals running for their lives, but that is not the case haha. I have a deep affinity for both music and nature and I feel incredibly lucky to be pursuing two contrasting forms of work that fulfill so many different parts of me – both physically and mentally, creatively and spiritually. I have become aware though that most of my songs are filled with nature imagery haha. I just can't help it!
I have never been to Toronto, but it is on our list of cities where we could imagine living one day. Is there a place you would recommend where we could have a good impression of the Toronto music scene when we come for a visit?
The Cameron House has been and will always be my absolute favourite place to check out live music! They have incredible musicians every night of the week, no cover, epic interior, great bar staff, and all different genres. It is a cozy little spot but it will never fail to impress and leave you smiling and swaying!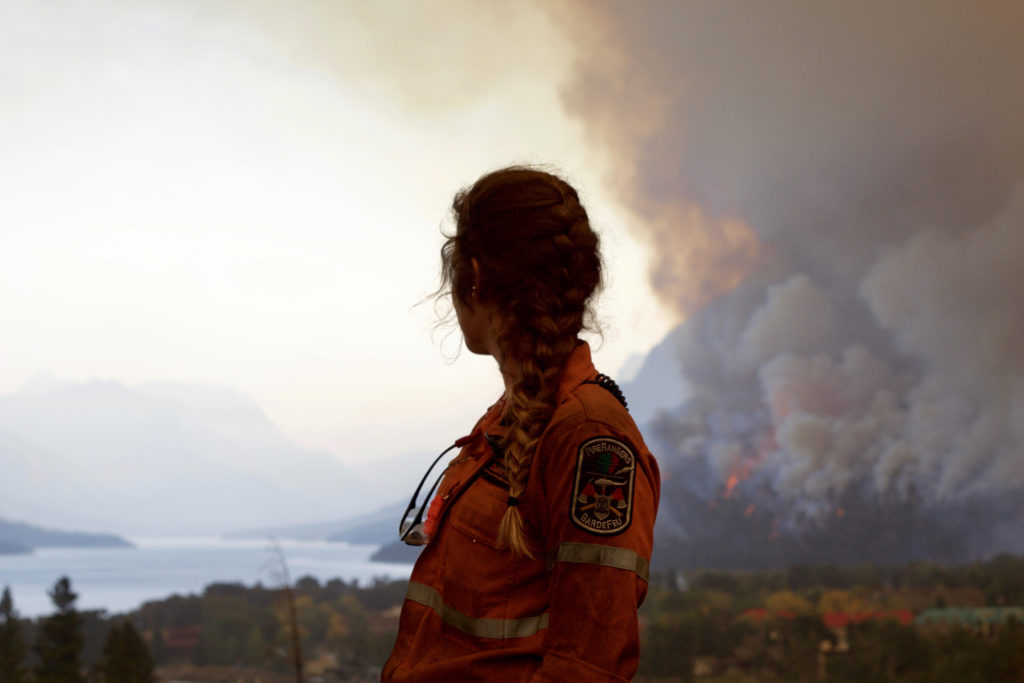 If you could escape 2020, in which past decade would you want to land in and why?
That is a tough one! I'm not sure if a different timeline matters so much to me as the physical environment; I appreciate the deep change and awakening that is happening in our current world, as difficult as it feels at times. But if I could be anywhere right now it would be in the mountains, maybe a little town nestled in the Himalayas of Nepal. And I suppose a decade past it might have been even more peaceful and magical!
Thank you, Rose! "Feeling good about unproductivity" is sometimes key to stay sane these days and your song certainly helps.
Connect with Rose Brokenshire on Facebook, Instagram, or Twitter.