in earnest EP track by track
Today, the English indie rock trio in earnest releases their self-titled debut EP with six personal, moving tracks. The EP was recorded in a converted barn in single takes, which leads to an organic, honest sound. Don't think quiet acoustic though: the band goes all out on instrumentation and the songs come with quite an emotional build. Sarah and Thomas, who take turns on vocals, were so kind to give us the background of each of the six tracks.
Listen to "in earnest" on Apple Music or Spotify below:
"29" (Tom): I've developed a habit as I've gotten older where I spend about 10 minutes on the morning of my birthday pondering on all the things I'd like to do in my life that I haven't yet and things I've not yet achieved. '29' was born out of a very nostalgic morning on my 29th birthday where I started to wander into these thoughts. Every story within is a true, personal story that I believe has stuck with me and been a valuable life lesson along the way. It's also about learning to accept adulthood without losing the childlike sense of wonder that we must all try to hold onto.
"Put Me Under" (Sarah): I wrote this song while dog sitting, about the loneliness I feel within my depression. It's a list of all the specific thoughts I have when I'm alone and how I can never really feel lonely in the company of a dog (or two). It's also a constant reminder to myself that my 'invisible' illness doesn't contain me, I contain it.
"Come Upstairs" (Tom): This song was a complete stream of consciousness when it came to writing the lyrics. I already knew that I wanted to push myself to write a song that had no 'chorus' as such, and I feel like it worked in the context of the lyrical themes found here. I wrote this one for Sarah, urging her not to give up hope in her battle with chronic depression and anxiety disorder – it tries to reiterate that all the terrible thoughts that we have about giving up on ourselves and resolves at the end with a message of acceptance and belief that tomorrow can be better. Ebbing and flowing like an episode of depression does.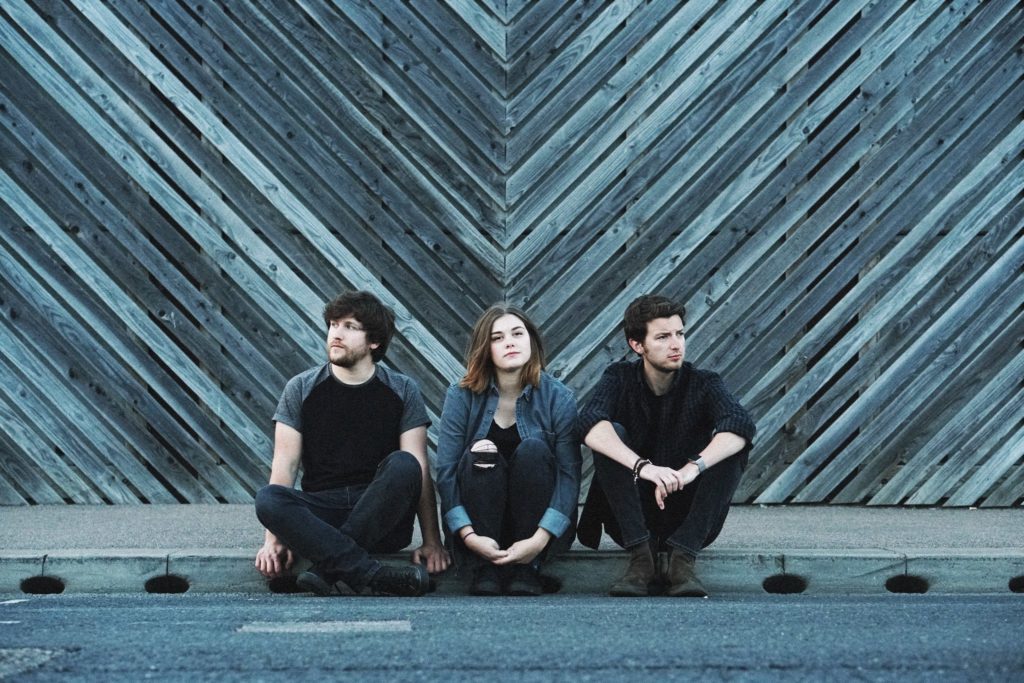 "Fables" (Sarah): I wrote 'Fables' out of frustration with wanting to do so much with my life but not being physically or mentally able to. I think the bluntness of the lyrics was what made me carry on with the song – the sadness of the fact that soon we would all be in graves and there'd be not much to show for our lives. There is a real intensity to the ending, shouting about how I feel worthless just as the music becomes powerful and chaotic.
"In Between" (Tom): This one is a love letter to music and very much about being addicted to the things that music has brought to my life – discipline, thoughtfulness, emotional intelligence. I think lots of creatives will be able to identify with the lyrics in this song, as many people that we know feel the same way about their art – they will make it whatever the cost. It's a little more upbeat for us than usual and we played with lots of synths on this one, which I think makes it stand out.
"The House" (Tom): I wrote 'The House' with friend of the band, Chris Asher, also a talented songwriter and painter in his own right. We're very much into post-apocalyptic works on fiction and we drew on this influence to paint the scene of a beat up, abandoned house where the main character lives. I suppose the main character/speaker is symbolic of someone who is struggling in their life and is grateful to have that one thing, or person, that can pull them out of the darkness. I love the harmony-vocal section at the end of the song and the way it really represents a genuine feeling of togetherness, especially as we got Chris to sing one of the harmonies on the track!