WHY CHOOSE ENOBO?
Much knowledge and best practices can be found online or in books. These are valid sources of information. But there comes a moment in every artist's career when more is needed than pure information.
You're looking for advice or maybe a second pair of eyes/ears who is not your friend or family member but someone with XXX years in the music business.
Someone who receives the pitches of dozens of artists and several dozens of publicists per day.
Someone who curated, booked, promoted, and executed  XXX+ shows and showcases incl. Northside Festival and SXSW.
Someone who used to manage three bands, one who wanted to get signed by a label which I facilitated, including album release (digital and physical) and all the necessary marketing and promotion around it.
The key is to keep going. Without new music (singles, EPs – and maybe an album, depending on the genre) and videos, be it lyric videos (visualizers), live clips or highly artistic music videos.
Combined with a regular, steady social media strategy. Regular and consistently.
Let's talk about YOUR strategy and let's come up with one – together. You don't have to be alone in this.
Our mission is to nurture and advance the career of young and ambitious artists. We help identify an artist's individual approach, develop a promising strategy, and assist in the journey to a fulfilling and successful career in music.
Aside from long-term management relationships, we also provide project-based music biz coaching and consulting ranging from establishing what is needed momentarily over preparing an EPK and strategizing a song/album release cycle, to achieving individual goals while staying sane and happy.
Talk with us and find out what we can do for you.
---
ARTIST MANAGEMENT

GIRL SKIN
GIRL SKIN is a Brooklyn-based indie-rock band, led by singer/songwriter Sid Simons. Their debut album Shade is on the other side is out now via Jullian Records.
When you record an album in your bedroom, the resulting music will inevitably reflect the intimacy of that space. And so it is with the songs that make up GIRL SKIN's debut album, Shade is on the other side – 11 tracks of thoughtful folk-rock that is just as much a throwback as it is a forward-thinking body of work.
Written and recorded by singer-songwriter and frontman Sid Simons – along with contributions from his bandmates Wyatt Mones, Stanley Simons, Ruby Wang, Sophie Cozine, and Noah Boling – at his Bed-Stuy, Brooklyn home, Shade is on the other side is inspired by Simons' unorthodox life journey which has taken him from Portland, Australia, New York and to Shanghai, as well as through a rambling, two-month road trip he took around North America instead of finishing high school.
Combining fragile folk and delicate art-rock to create ethereal chamber-pop songs that fearlessly revel in Simons' most private thoughts, the album, musically, exists somewhere between monumental British statements such as All Things Must Pass and The Man Who, where quiet and tender folk meets dramatic guitar-pop. From the yearning of "Forever & Always," the album's lead single which is a supple ode to love that features Simons' timeless voice front-and-center, and gentle strumming of the hazy "Bite Real Hard" to the expansive grandeur of "She Said," Shade is on the other side is an elegant mosaic of musical touchstones presented by a young and talented band who are openly coming into their own.
"I wanted these songs to give listeners a layered experience," Simons says of the album as a whole. "There's the first intuitive reaction which I wanted to be joyful and optimistic. But then, as they listened further, other emotions would come to the fore: Darker, more complex emotions that give the songs breadth and depth. And I'm excited by the different interpretations people are having to the same song, some feeling the darker shades, others feeling the lighter ones."
Check out their latest release, the Sam Centore directed video "You're A Freak":
Photo credit: Alexander Thompson
---
CONSULTING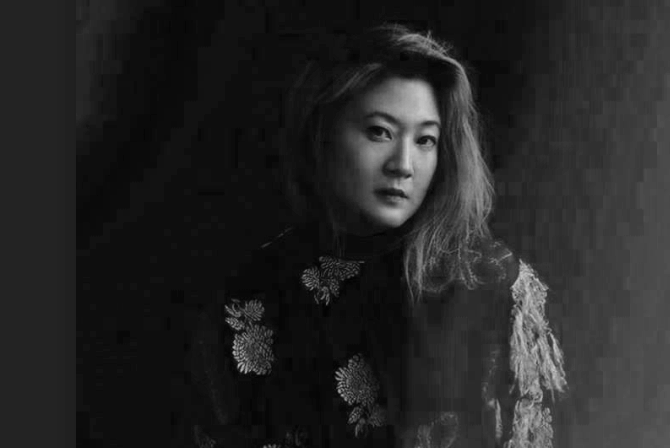 ---
PREVIOUS CLIENTS