Q&A With Babehoven
Today, New York-based singer/songwriter Maya Bon aka Babehoven releases her latest EP, "Nastavi, Calliope." This new piece of work is based on deeply personal experiences and musically takes a new, more experimental direction. We are fascinated with her music and reached out to Maya, who was game for answering our questions. Listen to the EP on your favorite streaming service or on Bandcamp and read on with our Q&A:
Let's begin with a two-part question: What inspired you to start making music? And what was the first song you wrote?
I have been writing songs for as long as I can remember. I started taking piano lessons when I was 5 years old, which is when I wrote my first song that I could play back with the same chords time and again.
Has the pandemic affected your creativity in a good or a bad way
The pandemic has affected my creativity in a number of ways. Initially, I began asking myself big questions about why I make music, like who do I make music for? Who does my music benefit? Is this a good use of my time and energy? Finally, after seven months of introspection, I asked a number of femme musicians in my sphere how they view music in their lives. I began a series of conversations with these friends to discuss their views and to share mine. Finally, I landed on the realization, aided by these conversations, that writing and recording and performing music is part of what makes me want to be me. I had sunk into a depression after having drifted away from songwriting and once I realized this key to myself, I wrote a number of songs and began recording Nastavi, Calliope within a week, which lifted my heart and gave me a greater sense of focus.
Your EP is called "Nastavi, Calliope," two words that probably don't mean much to most listeners but carry a multi-faceted story for you. Can you translate the EP title into one or two sentences?
"Nastavi" means "keep going" in Croatian, a language which carries a lot of weight for me; I landed on "nastavi" as an internal compass, in a way, that I wanted to share with others, to uphold an image of what it could be to be beyond, apart from the quarantine limbo state. Calliope was the name of one of my childhood dogs.
"Nastavi, Calliope" introduces new sounds in addition to the guitars that dominated your EP "Demonstrating Visible Difference of Height." So, where did you find the inspiration for those?
My co-producer and partner Ryan and I have now worked together on many recording projects so we've gotten better and better at communicating, at exploring, and at accomplishing our goals together. It's really such a blessing to get to say that my partner in both music and life has brought so much to the table that it's completely transformed my ability to really hear music. I feel that this EP is an example of ways that we allowed ourselves to fully realize the scope of potential for each song. We had so much time on our hands that we were able to go down wormholes of ideas. Plus, we started using midi on Nastavi, Calliope, which has opened up a totally new door to us. Midi enables us to find almost any sound we'd like to add to a song and control every aspect of it.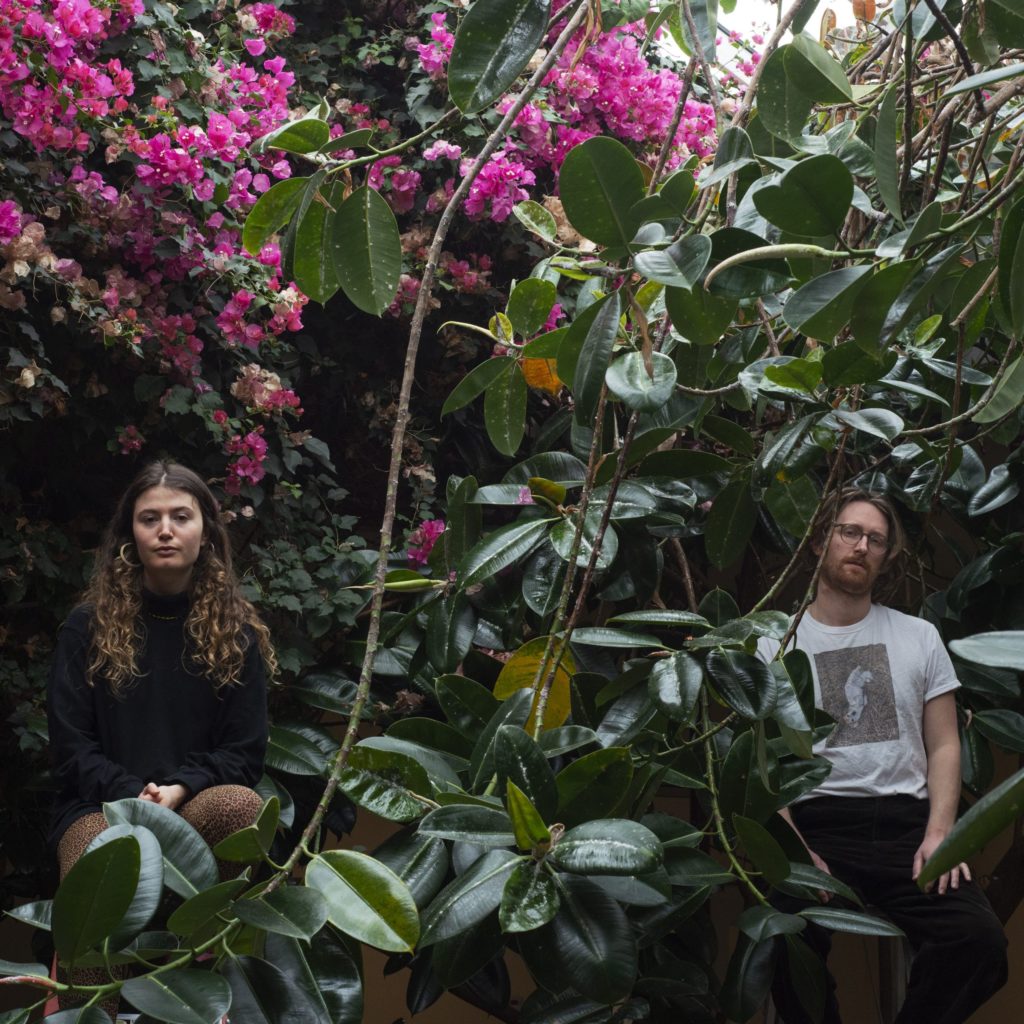 You said you are into Balkan music, the region in Southeastern Europe where your father was born. Did this influence "Nastavi, Calliope," and will you go even more into this direction in the future?
The songs are not very influenced by Balkan music. I am learning Croatian and learning Balkan singing these days to try to reincorporate an aspect of my biological history that I otherwise had no connection to. Besides that, Croatia doesn't have much impact on my songwriting.
Is there a musician who influenced you, and we should listen to?
Karen Marks, Parquet Courts, Arthur Russell, Duster, and Kraftwerk come to mind as artists who we were thinking of while recording this EP.
What is next for Babehoven? Do you have plans for live shows?
My goals for this year are to sign to a label I love, to start working with a touring manager, and to play lots of shows with the full live band that we're putting together here in Hudson, NY.
Thank you, Maya! We hope you can come down to the city for a show soon. See you there!